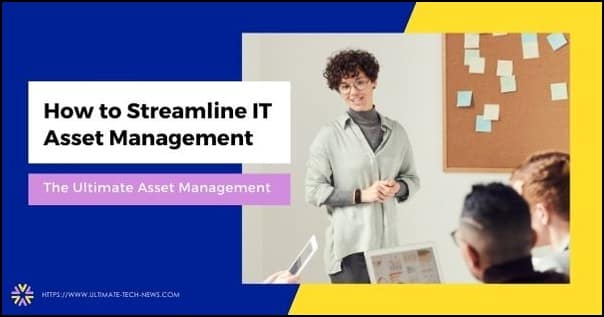 No matter how big your business is, it can be a pain to manage all your IT assets. This includes everything from hardwired phones to computer hardware to computer software. You need to know everything you have in order to keep it maintained and running properly. In order to keep everything running smoothly, it's essential to have some sort of IT asset management system.
You might be wondering how you put this together. Well, how you manage your assets is up to you. The choice is yours whether you choose to use a spreadsheet or a program created specifically for this task, but keeping track of your IT assets will improve your overall business operations. Keep reading for the steps you should take to manage your IT assets.
Create an Asset Database
First things first, make your database. Know how you're going to organize all the information you plan to gather. Create your asset database in such a way that you're able to properly quantify your assets and assign them to a user. An established organizational system will make it easy to input and continually manage your assets as they come and go.
An active and fluid database can save your company money in the long run because you have a running tally of your current assets. If you're unsure what all you have and what all you need, you could end up overspending on computer hardware, software, and accessories. This can lead to an excess in inventory that will eat into your profits.
Catalog IT Assets
Next, you need to know what all you have. Start by cataloging your assets. Start with your hardware. Input a list of every physical piece of equipment that you have. At this point, it doesn't matter if you can use it or not. You're trying to figure out what all you have.
In addition to your physical assets, be sure to catalog your software assets. Keep track of your software license keys as well as how they're used to ensure that it's been distributed properly across your company. While most employee computers will likely need to have access to Outlook or something like it, you can be almost certain that not every computer needs to have Photoshop. If you're unsure how to keep track of everything that goes into managing software, there are plenty of third-party software asset management solutions that can help.
Determine Usable Assets
Now that you know what all you have, figure out what you can use. Thoroughly test all of your equipment to ensure that it works properly. Set up computers with monitors, use every key on a keyboard, use every wireless and corded mouse that you have, and start up software on every computer. This makes it easy to see what you have that is functional. Separate the usable from the unusable and the "mostly functional". If it turns out that you don't have a large excess of equipment, it's not a bad idea to keep things that are considered mostly functional. You can keep these items on-hand for emergency use until proper equipment can be ordered as a replacement.
If you have computer hardware or software that require updates, perform the updates then see how they function. This includes operating system and antivirus software. Updates are a crucial part of ensuring that your company information stays safe as most come with added security measures. However, after running an update you might find that your hardware is out of date and not compatible with the latest operating system update. If this is the case, this equipment can be upgraded or replaced.
Assign Asset Managers
If you have an IT team that consists of more than two or three people, it's important to have a log of who's keeping track of what. Log the people responsible for equipment and software so that you know exactly who to talk to if something breaks or goes missing.
How you assign asset managers is up to you, but there are a number of different ways this can be done. A couple of examples are assigning team members to specific units and everything that goes with it, assign them according to assets, or by the department to which equipment is assigned. Whatever you decide, it's crucial to make sure that every item has a person to take care of it. IT equipment can be expensive and losses in this area can have a major effect on your bottom line.
Keep Your Database Updated
It was mentioned above that a fluid catalog is essential to asset management. Your catalog will eventually go to waste if you can't keep it updated. Be sure that your team is actively monitoring equipment as it comes in and out of their hands. Even one piece of missing equipment can lead to financial losses.