If you haven't been on the market for a printer for a while, you might be surprised by all the advancements that have been made in printer technology. You might also be slightly overwhelmed by the number of options. Modern printers have a wide range of features that make them more convenient and easier to use. These features include wireless connectivity, mobile printing, automatic double-sided printing, high-resolution printing, scanning and copying, ink or toner-saving modes, and touchscreen displays. There are a lot of brands when choosing printers: Konica Minolta and HP are both household names when it comes to printers and printing technology. Konica copy machine can provide network scanning, printing, and faxing, while HP focuses on delivering high-quality all-in-one printers for a range of needs. Printers can now do more than they ever could, but that doesn't mean that you need or have the means to buy the latest most expensive model. Actually, you can earn cash for extra ink if you have and wish to sell them.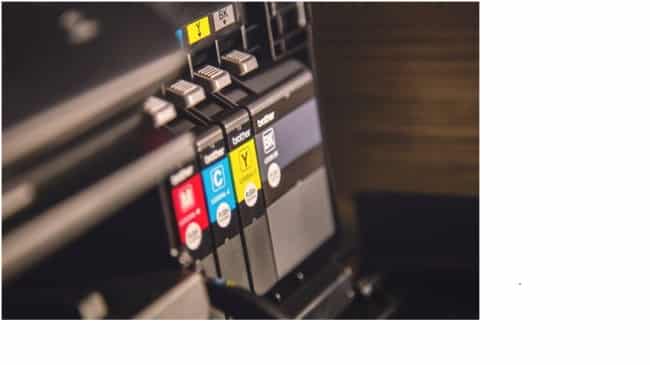 However, there are some crucial points that you'll need to look for if you don't want to be disappointed with your purchase. Here are some of the things you need to consider when shopping for a home printer.
What's Your Budget?
The first thing you'll have to consider is your budget. This is what will dictate which type of printer should be on your list and some features you may or not be able to have. When looking at the price, however, you have to make sure that you check the price of the ink cartridge. That's actually how a lot of manufacturers get you with a cheap level entry model and cartridge that cost half the price of the machine.
So, make sure that you don't fall for the trick, else search the internet "supplier for toner cartridge", there are a lot of them with the cheapest price that will suit your budget.
Laser or Inkjet?
The second question you'll have to answer when buying a printer is whether you're going to go for an inkjet or laser model. Inkjet models are the most popular because they're the most versatile. So, if you need to print things like illustrations or charts, you might want to go with an inkjet printer.
If most of your printing is in monochrome, however, a laser printer might be a better option. These use a toner instead of ink which is a type of dust that binds to pages.
These produce significantly higher yields than inkjet and will allow you to print as much as four times more pages per cartridge. This is a minor issue if you're only going to be printing occasionally, but essential if you're a home business owner that needs to do lots of printing. Note that there are also color laser printers, but they're more expensive than their inkjet counterparts.
What Features do You Need?
If you want the most bang for your buck, the best option is usually to go for an all-in-one printer. However, it doesn't mean that they'll do everything. At the very minimum, they will allow you to print, scan, and copy. Others will allow you to send faxes and others will allow you to print pictures. So, make sure to go beyond the multifunction label and look at the exact features.
Single Function Printers
Know that you also have the option of buying a single function printer. For instance, if you want to print high-quality photos, you might want to invest in a printer for that only. Photo printers are usually much better than multifunction printers with a photo feature. Some will get you quality comparable to what you'd get from a service like Shutterfly or a kiosk. These would allow you to save a lot of money in the long run whether you're a professional or hobbyist.
Conclusion
These are just some of the things you'll need to pay special attention to when picking printers. Take your time and read as much as you can about the different models out there if you want to find the right one for your needs.