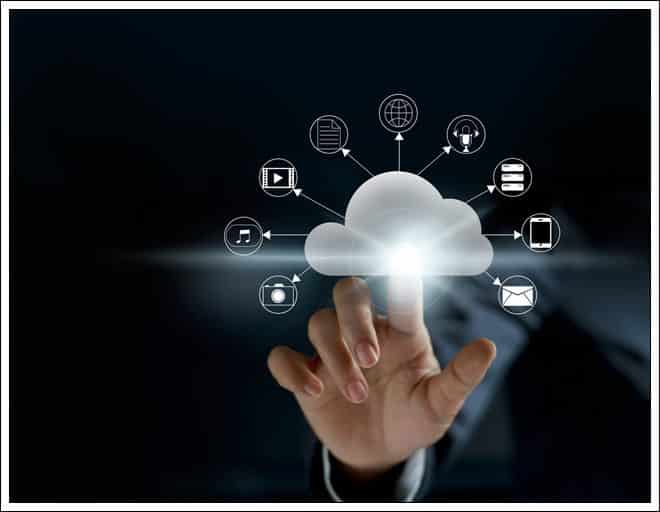 Dropbox is the 32nd most popular digital service in America, ahead of UberEats and behind Apple's Siri. That means it has millions and millions of users, who each take advantage of its clever cloud storage solutions every day.
But what is Dropbox?
For all its popularity, Dropbox can still be a bit opaque to many people. Even some of its users might find themselves a bit perplexed when it comes to the finer points of this powerful cloud service.
Well, let's see if we can banish that confusion. Join us as we detail the ins and outs of one of the world's most popular cloud storage providers!
What Is Dropbox?
A cloud storage service.
Moving on.
Okay, okay. You can think of Dropbox as 'someone else's hard drive'. Imagine the HDD or SSD in your own laptop or desktop computer (or even in your phone), except it's the size of a small town and has to be stored in specially-designed facilities which keep it running at optimal conditions.
That's what Dropbox, or any of the various kinds of cloud services, amount to. Through the magic of the internet, you can store, access, and alter files on a gargantuan computing facility in some other part of the world.
What Advantages Does Dropbox Have?
So why use a Dropbox file backup? After all, the drive in your local machine works well enough. Who needs to bother with uploading and downloading all these various bits and bytes?
Well, Dropbox's obvious advantage is that it lets you hang on to files that might otherwise clog up your drive. If you have an archive of old work documents that you don't need immediate access to but can't afford to just delete, Dropbox makes an excellent repository for them.
The other advantage is file sharing. How many times have you needed to send a file to someone, only to be stymied by byzantine file-sending services or size limits on email attachments? With Dropbox, you can bid farewell to Googling 'how to share files?' every time you want to send relatives family photos.
You can just go in and give another Dropbox user access permissions to your drive, specific folders, or even just a single file.
Finally, let's talk about data security. Let's say you have some absolutely crucial work document, or a treasured cache of family videos, stored on your hard drive. Local hard drives can fail, devices can break or go missing, or you might even accidentally purge all your important documents during a reformat.
Dropbox has no such problems. Their servers are constantly monitored for errors and breakdowns, and stored files are replicated endlessly to ensure there's always a backup in place in case something goes wrong. How's that for peace of mind?
What Differentiates Dropbox From Other Cloud Storage Providers?
Of course, Dropbox is far from the only game in town when it comes to how to back up your files. Anyone with a phone will probably be aware of Google's Backup & Sync and Apple's iCloud services.
So what sets Dropbox apart? After all, isn't one hard drive as good as another if you just want a place to store your files?
Well, sure, iCloud and Backup & Sync are great services, but Dropbox has a few tricks up its sleeve that sets it apart from its competition.
For example, consider block-level file copying. Dropbox's engineers have designed a brilliant way to make changes to files stored on its system as fast and painless as possible.
This is how it works: The first time you upload a big file will be the longest it takes to sync. That's because Dropbox file backup has to copy every last byte of the new data to its drive.
But what if you go into that file and change a tiny part of it? Will Dropbox have to spend an age syncing?
Nope! Dropbox's systems wizardry means that it only updates the tiny parts of the file you've changed. So if you have some enormous spreadsheet uploaded, but go in and change a couple of cells, it will sync near-instantly because it doesn't have to resync the entire file.
Pretty clever, right?
A Syncing Ship
Dropbox's sync magic doesn't stop there, though. It's particularly suited to enterprise because of the way it takes advantage of LAN connections.
Another example: let's say you and I are both connected to the same internet connection, and I want to send you a file. With other cloud services, I'd upload my file to their systems (which might take ages) and you'd download it from their system once it's done.
And if you end with duplicates in the process of all this sharing, here's how to remove them.
Dropbox, on the other hand, will just sync that file with you over the local network while it uploads to Dropbox's servers. You get that file practically immediately while the magic of uploading happens in the background. Impressive!
At What Cost?
Dropbox offers a free basic tier of 2GB to anyone who wants it. If all you want to do is store some documents and important photos, that's completely fine.
But there are higher tiers for the power-users among you.
Dropbox Plus costs $10 a month and ups that 2GB to 2TB. Unless you're trying to store the contents of the Library of Congress, that's probably more storage than you know what to do with.
Nevertheless, if you're a total storage-fiend, you can up your subscription to $20 a month and get 3TB, in addition to full-text search and 4-month file history with versioning.
So What Is Dropbox?
And there you have it, a conclusive answer to the age-old query of 'What is Dropbox?' Between advanced file-syncing, secure backups, and competitive pricing, Dropbox is one of the most competitive cloud services on the market today.
So what are you waiting for? Get syncing!
Enjoyed this article? Check out our site for more!