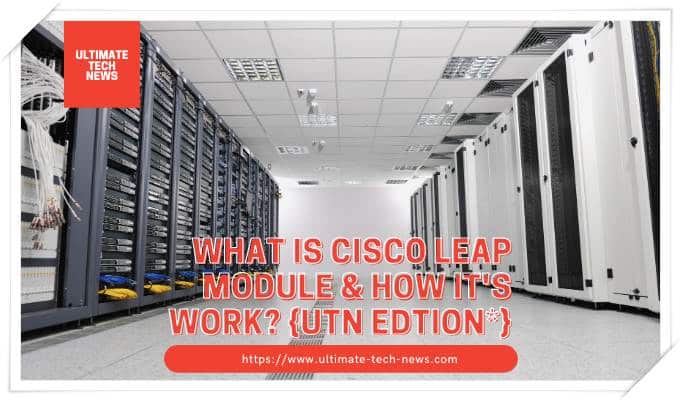 Here we will learn what is cisco leap module? and how it's work for home LAN, simply routers.
What Is Cisco Leap Module?
There might be a time when you are going through an installed program on your computer. and you might hear of one if these programs while installing others.
CISCO EAP FAST MODULE, CISCO LEAP MODULE, and CISCO PEAP MODULE. You might be wondering what are these programs and are these safe for your computer or laptop and are they gonna hack my data or are they virus or something.
Which is injected purposely. and should you uninstall it from your pc or laptop or is it going to make trouble if I uninstall this? do not worry I am here to answer your all and every question which is popping up in your mind.
Cisco Leap Is An 802.1X Authentication type of wireless LAN's ( WLAN'S ) That Support strong mutual authentication Between the Client And a RADIUS server Using the LogOn Password As the shared secret. it provides dynamic per user per Session encryption Keys.
What Is Cisco Leap Module Program?
Extensible authentication protocol flexible Authentication via secure tunneling.
This is called, Protected Extensible Authentication Protocol Module.
Lightweight Extensible Authentication Module.
CISCO LEAP MODULE CAN BE INSTALLED ON XP, WINDOWS 7, WINDOWS 8, WINDOWS 10, PLATFORM OF ANY LAPTOP OR COMPUTER. IT PROVIDES DYNAMIC PER USER, PER SESSION ENCRYPTION KEYS TOO.
Cisco Leap takes advantage of the standard 802.1X framework. Cisco was the pioneer in introducing in extensible authentication. Cisco system release cisco leaps in 2000 for making it better for WLAN or lens. it gives way to improve more security of WPA 2 and WLAN networks authentication.
Protocol ( EAP ) support for WLAN's at the same time when none of the existing client operating systems provide EAP support.
Cisco Leap Module Use For
Cisco module can be used in different ways. but here are some that I show you below. check them out. Let's get rolled bro.
Network connection within a campus area
if you want to spread your connection between your friends in campus area you can use Cisco leap module which works perfectly in campus area network.
Outdoor infrastructure for mobile network and users
cisco leap module can also be used for outdoor infrastructure for mobile users because it spread connection with strong layers which are easy to detectable by your smartphones. so you can use it with the mobile phone also.
Public access to outdoor areas
public access to outdoor areas means the let outdoor network ( which are private ) used by the public at the same point without decreasing speed.If you happen to have no internet connection and are lost outdoors, check if there is any wayfinding kiosk in the area.
Temporary networks for portable or military operations
it can be used for temporary networks or the very secret military operations. which should be secret end to end.
SHOULD YOU REMOVE IT OR NOT FROM YOUR COMPUTER OR LAPTOP? AND CAN IT BECAUSE OF ANY ERROR AFTER DELETING THIS WHOLE LEAP?
Okay so here we are on your main question that should you delete it or not. or can it because of any error or trouble after deleting this leap module. keep reading I am going to answer your question in easy words so you can understand my every single word. so let's get started.
What is Cisco EAP?
Cisco EAP-FAST is a proprietary protocol of Cisco Systems that is used to set up 802.1X EAP (Extensible Authentication Protocol) into users/organizations who cannot enforce a strong password policy and doesn't call for the usage of certificates.  … It's used chiefly with Cisco wireless infrastructure.
What is the Cisco EAP-FAST module?
Cisco EAP-FAST is a proprietary protocol of Cisco Systems that is used to set up 802.1X EAP (Extensible Authentication Protocol) into users/organizations who cannot enforce a strong password policy and doesn't call for the usage of certifications.
EAP-FAST protects against many different network attacks, such as man-in-the-middle, authentication forging, weak IV attack (AirSnort), packet forgery (replay attack), and dictionary attacks.It's used mostly with Cisco wireless infrastructure.  For additional information, click the link below.
Best Tips (January 2022)
To ascertain whether the Cisco EAP-Fast module or Cisco PEAP module or Cisco LEAP module is safe on Windows 10,. You're supposed to start a full checkup for all the lines, registries, programs,etc.
For this part, Advanced System Care, a important system- guarding operation that can automatically overlook and fix problems on Windows 7, 8, 10, can be used to check the condition of Cisco programs.
Read More:
Download, and Install Advanced System Care software on your Pc and install it.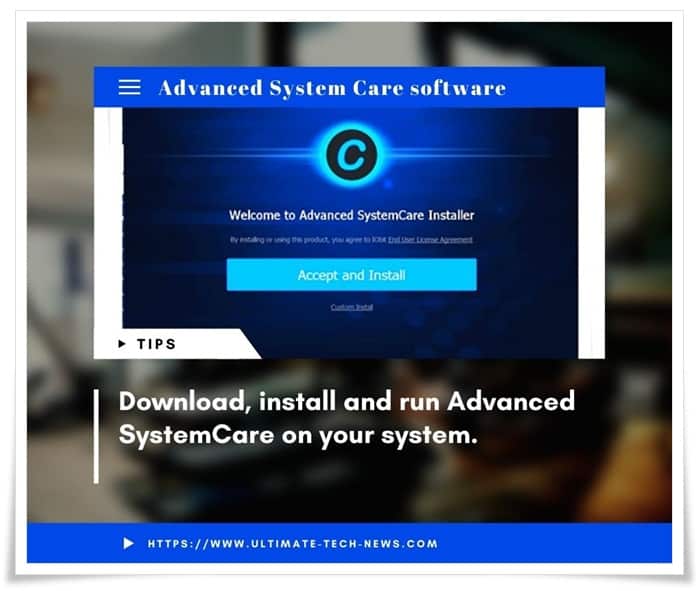 2.  Then Clean & Optimize check all the program step   by step and hit scan button.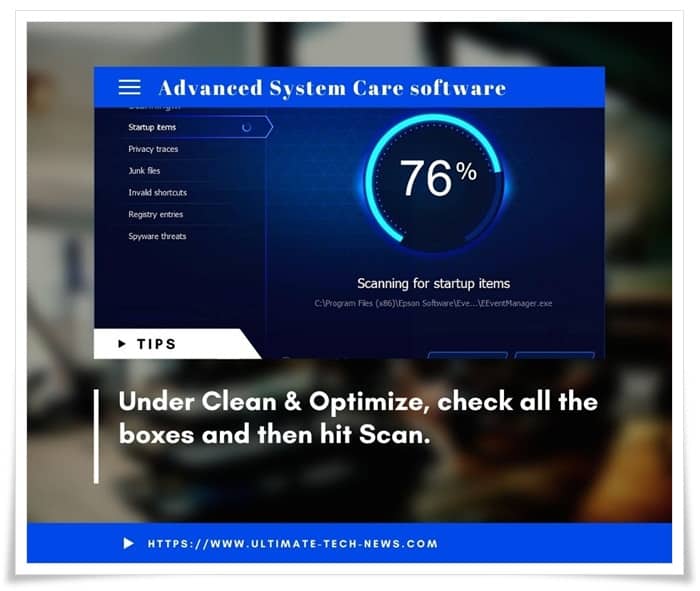 3.  Once you done scan then finishes it and then fix to fix the Cisco EAP-Fast module or Cisco PEAP module or Cisco Leap module button.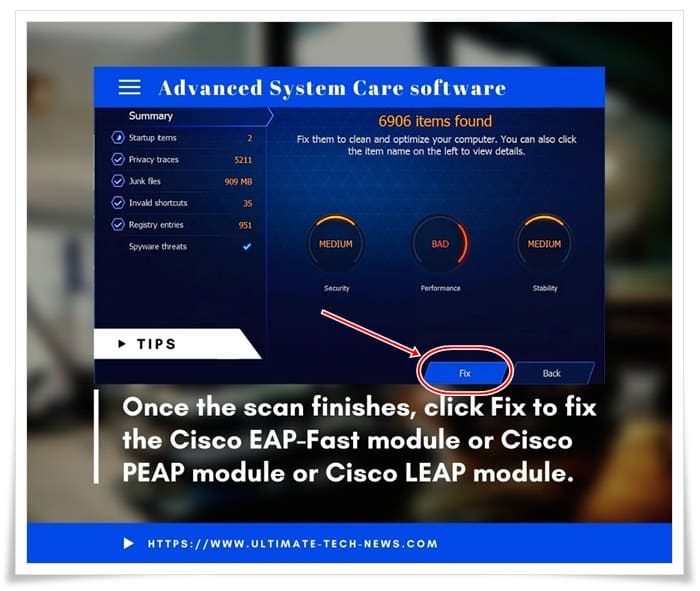 4. Then all your problem Fix now.
Read more:
Ask Questions
HAVE YOU EVER CONNECTED TO DOMAIN NETWORK?

HAVE YOU USED CISCO PRODUCT EARLIER?

WERE THERE ANY ERROR AFTER HAVING THE CISCO LEAP MODULE IN YOUR COMPUTER?
If you do not use any domain network or if you are not using any Cisco product then you can go ahead and delete Cisco leap module, CISCO EAP FAST, And Cisco Peep Too.
That will not be any trouble or error for you. you can simply go in programs in the control panel then you can uninstall it completely without any trouble. but if you use any domain network or any Cisco product then you should not delete it. it will not cause any problem staying on your computer or laptop.
Even if you already have accidentally removed cisco leap module from your computer and laptop you do not need to worry it will not cause any problem in your computer or laptop because Cisco Leap and peep is just a Wifi protocol extension which is rarely being used in these days.
Only 20 out of 100 people use it rarely.
Only some larger companies and education wireless system use it. if you do really need it back it is nothing tough to get it back you can just reinstall it back into your computer or laptops. and your computer will do that for you too I mean installing cisco leap and Peep modules for you.
As I already told which windows support Cisco leap and pump modules. if you are using XP, WINDOWS 7, WINDOWS 8, WINDOWS 10, then you can use it easily.
But if you are using windows vista or Linux then sorry bro you can not use it because cisco leap module is not released for these windows or Linux platform. online free watch Telugu movie movierulz.com
Is it worth activating Windows 10 as of August 2020?
Unless you would like to switch to Mac or Linux, you have to activate Windows 10 to continue using the computer efficiently.
In case you've got a legal setup, it will normally do so automatically as soon as you connect to the internet, asking you to an e-mail address to establish your Microsoft account.
Final Words
So that is it for today guys hope you like it and understand all about cisco leap and peep fast modules. and you may know all about to delete it or not.
if you still having any question popping up in your mind you can ask us freely we will try to reach you as soon as possible.