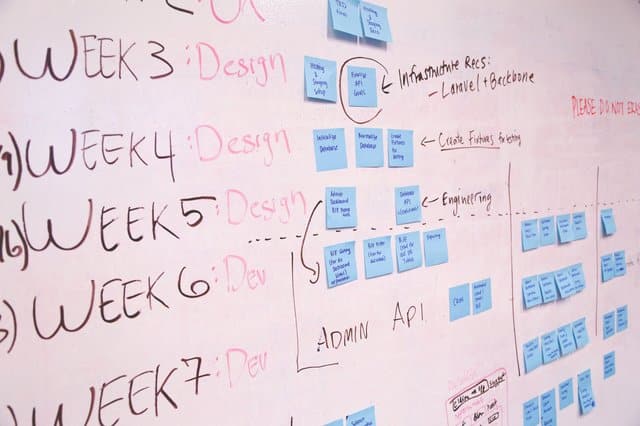 In the modern age, remote working is everything. Flexibility is more important now more so than ever before. The fact that we can work with talented specialists all over the world at the click of a button is fantastic. But it's often challenging to keep everyone on the same page.
That, ultimately, is why project management tools come in so handy. In a similar way to how some businesses can monitor master production scheduling, you can manage each stage of a project from afar. It's also getting easier to collaborate with specialists based all over the world.Everything you need to manage your projects, Workzone combines ease of use with robust functionality. Giving you access to advanced features that help you manage projects more successfully. Here are just a few further benefits to consider.
Enhance Work Ownership
Popular services such as Monday.com, Slack, and Basecamp all allow individuals to take ownership of their specific parts in various projects. For example, it is simple to designate graphic design tasks to digital illustrators, topics to writers, and more. Each specialist will have their own work queues and targets.
Therefore, it's easier to see who has which responsibilities. This increases accountability, and it improves visibility, so other team members know the status of a project in real-time.
Focus on the Critical Chain
The concept of Critical Chain Project Management, or CCPM, is also easy to manage through these tools. CCPM surrounds the idea that each part of a project chain has its own essential facets and deadlines.
Therefore, it is easy to split specific tasks and stages up along the way. That gives each moment its own place in the hierarchy. If all elements to a project are given the same focus and receive their specific pedestals, you can expect a more efficient process and better quality as a result.
Streamlining Communication
Communication is key. However, when working on remote projects, it is relatively easy to lose track of emails, IMs, and documents.
A streamlined project management tool will help you keep everything in one place. What's more, leading software options will also enable you to chat freely and in detail with other members of your project team.
Your conversations will archive in real-time, too. This means that anyone discussing such projects can easily click through to access what was said, and when.
Clearing Up Your Desk
Ultimately, using the best project management tools is all about keeping your digital desk clean. As mentioned above, these tools will help you to organise specific project documents and trails for easy access.
However, they will also help you to organise your working life in general. You can place specific to-dos in individual lists, and you can make sure that you have important conversations archived clearly in their own sub-folders.
Crucially, project management tools will help you to make remote working that little bit more efficient. While you and other specialists may split apart the globe, a clear management program will help you collaborate in intuitive new ways. It's much like working in the same office – only digitally and in an arguably less confusing manner!