Pokies are one of the most popular forms of online gambling, with new titles being released all the time, coded and designed by the industry's most talented developers. However, not all of them are made equal in terms of payouts, so if you're looking for the best deal, some due diligence will be necessary on your end.
But worry not – we're here to help!
1. Do comparison shopping
Comparison shopping is a method that you should apply often, not only when buying a new pair of shoes or booking a hotel room. Pokies online are plentiful and the choice is vast. To snipe the best deals in terms of payouts, casino comparison websites are arguably the fastest shortcut that will get you there. These tend to list a wide assortment of variables for each of the games, but the ones you should be on the lookout for are the RTP percentage and when a jackpot was last paid out.
2. Give preference to high RTP percentages
One of the pokies essentials that will truly make a difference in your overall success are RTP percentages. Long story short, certain machines are more generous than others when it comes to payouts. For instance, an RTP of 96% is considered high in this industry, while anything lower than 85% is likely to not be as appealing. Although you should always double-check every game on a case by case basis, developers like NetEnt and Playtech tend to release many high RTP titles.
3. Ask around on forums and social media
Social media is the home of numerous gaming influencers that thrive on giving excellent advice to their niche audience. Forums and social media groups also tend to be treasure troves of useful information where like-minded people gather and help each other out. Try finding something relevant on Facebook or Reddit; chances are it won't take long before someone can point you in the right direction and list some pokies they've had success with.
4. Learn to identify the bad apples
As much as you're focusing on finding the best paying pokies, you should also learn how to spot a bad apple. Long story short, polished graphics and a flashy presentation do not necessarily mean that the pokie machine you're playing pays out well. Sometimes, the real gems can be found where you least expect them, even if the game you're playing may seem somewhat boring compared to the rest of the cast.
5. Stick to your favorite developers
As already stated, each pokie machine is its own story. But in practice, the top paying ones tend to have a common denominator, which is the company that developed the software. If you take a close look at the titles released by industry-leading developers such as Playtech and NetEnt, you will see a pattern emerging – their games tend to have a high RTP percentage. So the next time you're looking for a good deal, start with the title catalog you know a reputable household name is behind.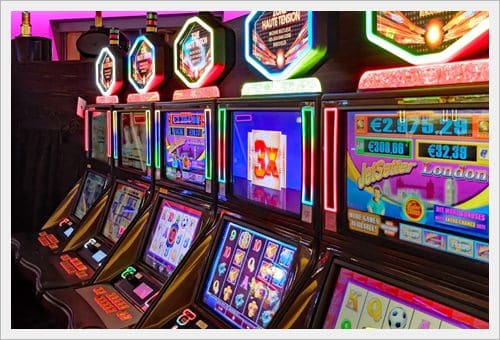 Conclusion
In Australia and across the globe, pokies are an evergreen source of entertainment for many. With the help of our tips, you should now be able to identify the ones with the highest RTP percentages.