Data serves as the backbone of enterprises, encompassing vital customer information and facilitating critical business operations. However, data loss poses a significant threat arising from factors such as hardware failures, cyber-attacks, natural disasters, and human errors. To safeguard against these risks and ensure uninterrupted business operations, data backup must be prioritized by enterprises.
Importance of Data Backup for Enterprises
Enterprise data backup is crucial due to the following reasons:
Data Protection: Data loss can lead to significant financial losses, damaged reputation, and disrupted business operations. By regularly backing up data, enterprises can mitigate these risks and recover quickly in the event of a data loss incident.
Business continuity and disaster recovery: Data backup is a fundamental component of a comprehensive disaster recovery plan. In the face of unforeseen events, such as natural disasters or cyber-attacks, enterprises can rely on their backups to restore operations swiftly and minimize downtime.
Compliance with regulations: Many industries have specific data retention and protection regulations. By implementing a robust backup strategy, enterprises can ensure compliance with these regulations and avoid penalties or legal issues.
Backup Enterprise Virtual Machines Using AOMEI Cyber Backup
AOMEI Cyber Backup, a trusted enterprise backup solution, offers several key features tailored for enterprise data backup:
✦ Virtual machine backup: Enables enterprises to back up virtual machines running on popular platforms like VMware and Hyper-V. It ensures the protection of critical VMs and allows for quick recovery when needed.
✦ SQL server database backup: Performs simultaneous backups of multiple databases and schedule automated SQL database backup tasks. Additionally, you have the ability to periodically delete old backups, optimizing storage management.
✦ Incremental and differential backup: Utilizes incremental and differential backup technologies, which efficiently capture and store only the changes made since the last backup. This minimizes backup times and reduces storage requirements.
✦ Flexible backup and recovery options:Provides multiple backup modes, including full, incremental, and differential backups, enabling enterprises to choose the most suitable option based on their requirements. It also offers flexible recovery options, allowing granular file-level or full VM restoration.
✦ Centralized management: Features a centralized management console, enabling administrators to monitor and manage backup tasks across multiple virtual machines from a single interface. This streamlines backup operations and enhances efficiency.
✦ Automation and ease of use:Offers automation features, allowing scheduled backups and minimizing manual intervention. Additionally, an intuitive user interface facilitates ease of use and reduces the learning curve for administrators.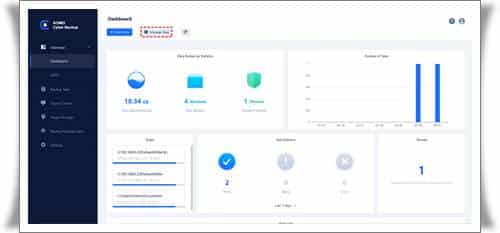 Next, I will demonstrate how to create an VMware auto backup with this free enterprise backup software.
Note: To start VMware VM backup, it's necessary to authorize the standalone ESXi host/vCenter Server host by binding it. Once authorized, you'll be able to manage the protection of all VMs on the host without the need for an agent installed on each individual VM.
Read more : write for us technology
To create backup task:
Click Backup Task >> Create New Task.
Enter task name and batch select large numbers of VMs managed by vCenter Server for centralized backup.
Schedule: schedule backup as full / incremental / differential backup and specify time to run the backup.
Specify Backup Cleanup to delete old backup files automatically.
After configuring the backup task, review the information and click Start Backup.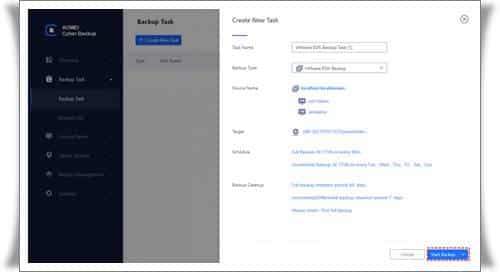 The backup tasks that you create will be recorded and tracked individually, allowing you to easily access them later for restoration purposes, progress updates, or modifying the schedule. It's crucial to establish a reliable backup schedule that minimizes data loss and provides multiple restore points.
With this setup, you can restore the entire VM from any desired point in time. Additionally, you have the option to restore the VM to a new location by creating a cloned VM on another host.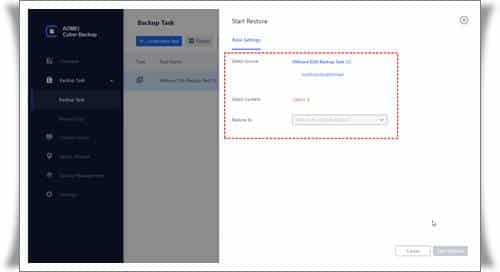 Conclusion
Data backup is an indispensable aspect of enterprise data management. It ensures protection against data loss, enables business continuity, and aids in compliance with regulations.
When selecting an enterprise data backup solution, it is essential to consider scalability, reliability, compatibility, and ease of use. AOMEI Cyber Backup offers a comprehensive solution for enterprises, allowing efficient backup of virtual machines and SQL databases. By implementing a robust backup strategy, enterprises can safeguard their data and minimize downtime in the event of a disaster.