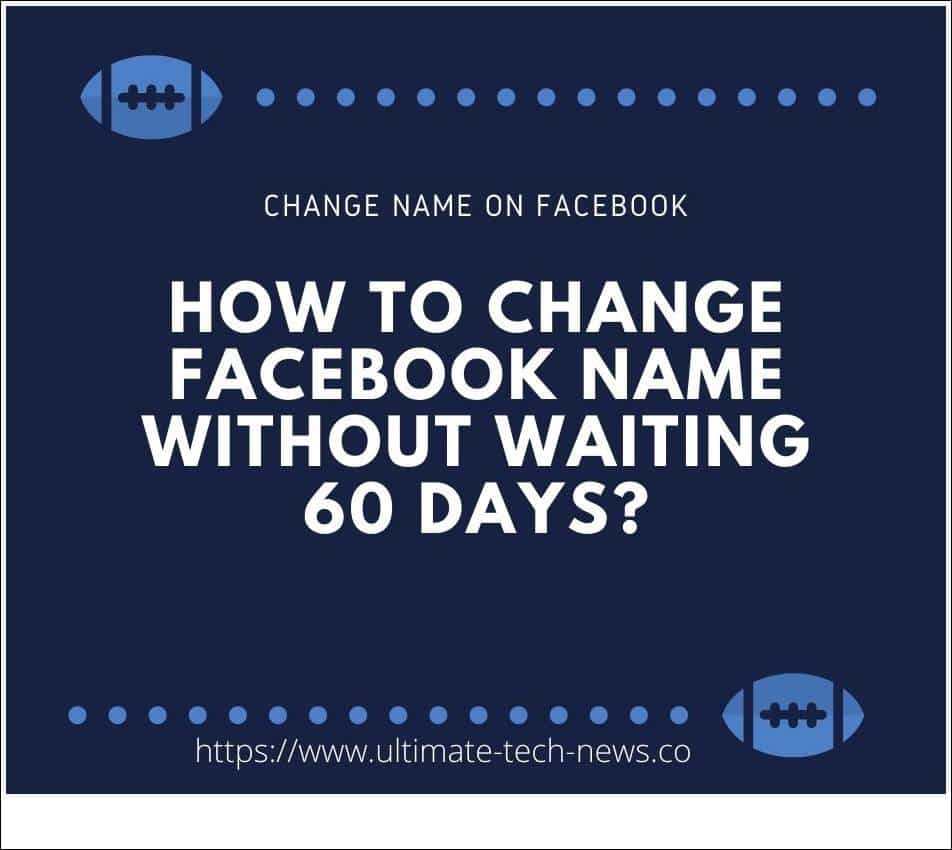 hello and welcome to ultimate tech news this tutorial is about how to change facebook name without waiting s 60 days .nowadays everybody creates a Facebook account and then they change name on facebook their name try to be cool or create completely different things then what happens is after a couple of days you want it to go back to your old a user name or name and a facebook is not going to allow you .because they want you to wait 60 days or alternatively to provide a ID a passport, driving license and then you have to wait for a couple of weeks for them to do that nobody knows the reason.
we don't know but we'll just learn a quick way of just pie passing all those nonsense things they create within a Facebook basically this hack is just we just bypass assembly straightforward okay the first thing I do is this is I just created this Facebook page now too for this purpose. so what I'll do is I'll go this side go to settings the first thing you see is it's got a name solar a smile if I edit this one and I'm thinking of changing say you can't change your name at this time because you already change it within last six days.
so it doesn't allow you at all I have no idea why it says you cannot change everything is dimmed here and then what you need to do is you just have to wait for six days or provide ID and waste time you don't have to do that simply just go to the security on the left hand side here and if you're here deactivate your account .the most of the users of Facebook they think if I deactivate my account that i will lose all my friends photos videos memorize everything it's not going to happen.
Read more: how to make selfies with dorian rossini
Read more:  let me watch this
because remember a Facebook does not like you leaving so if I click this one now the first thing is are you sure you want to react with your account of course I'm sure then reason for living this is required why are you leaving us simply say this is account just say my account has been hacked just say my account has been hacked that's it just click this and let's say it says here you can secure your account here okay that's fine let me click the unsecured and I have to put my password .
if I can remember let's see if I can remember my password i created the symbol one just see continued I'm not going to save it I just say if you think someone is using your Facebook whatever yeah just say you continue in our problem at all unless secure now continue and let's create a new password and just make some heart password just creating very simple password .well that's not much of course yeah it does much know and just go ahead do not save is it the email using yeah that's fine continue yeah anyone knows no only I know this password for this particular email continued and then now your name are easily be changed.
so i just say this is the one i created originally i want to go back that one continue one more time to skip undone Lucy Abdul smile that as a name just went about this name symbol as that if i go here now and says settings you see i went back that name without having any problem. whatsoever I don't even have to wait for 60 days if I go back the same place he's asking me the same things again if I want to change name on facebook or go back I just go back the same way and I go back that the other name simple as that so that's it really just if you need any information about a ultimate tech news that's chrome you can always contact me on the email you see in the screen now like the article .