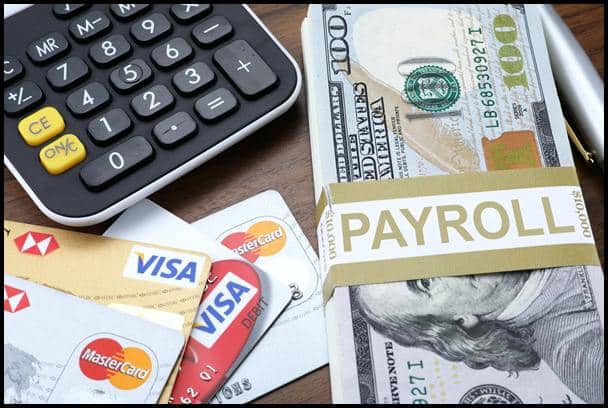 If you are running a small or medium sized business then you will have to make sure that you are dealing with the accounting part of your business in the precise manner otherwise you will not be able to make your business successful. It doesn't matter how good your product is or how good your service is, you will have to deal with accounting in a precise manner and this is one of the main reasons why many people are shifting to the powerful cloud hosting solution in the form of Quickbooks hosting. We are not suggesting this accounting solution just because it is popular, but because it is one of the most powerful and easy-to-use accounting solutions out there.
QuickBooks consists of several accounting reports which can be easily generated by even a non-accounting professional. These reports give a detailed analysis of your various financial statuses and thus contribute towards forecasting and better planning. And one such report in the QuickBooks Desktop is the Payroll summary report.
The payroll summary report of QB includes employee wages, taxes, and adjustment, employee sick and vacation time, net pay and employer taxes and contribution.
The payroll summary report of the QB Hosting is an essential part of a business as it allows you to know and check the current pays of the month, quarter or year when reconciling against paystubs and payments to the government for tax on pays.
What is the payroll summary report all about?
In this report, the Gross pay consists of commissions and additions like bonuses or tips. The adjusted Gross pay is gross pay minus any pre tax deductions like employee contribution to a 401(k) plan while Net pay is the amount paid to the employee after taxes, and after any adjustment for after tax deductions or additions.
There are many people out there who think that they need to be accounting experts in their planning on using the powerful cloud accounting solution but this is not true. Even if you have never dealt with any type of accounting reports and even if you haven't filed taxes you will have to choose this cloud hosting solution as it is one of the most easy to use accounting solutions out there that is land use and generates reports without any issue. There are many businesses out there that are dealing with the accounting software solution without the help of a professional accountant and they are doing quite well when it comes to generating reports, maintaining books and filing taxes.
How to create a payroll summary report?
First of all, choose Reports, and then click on Employee and Payroll
After that, select, Payroll Summary
Then, set a date range
Choose Refresh
You can remove Hours and Rate columns if you wish to
You can add pay periods in the Filter tab
For printing the Payroll Summary, choose Print>Report
How to run a report for a particular employee?
For opening the Employee Center, choose Employees from the home page of the QB
Now choose the employee from the left side
Then, in the upper right corner, choose the type of report you want to run for your employee like QuickReport, Payroll Summary, Paid Time Off, Payroll Transaction detail, etc.
Mention the dates you require
Change the printer setting and then click on Print if you need to.
Generating a report for a particular employee is one of the most unique features of the accounting software since it will give you all the details about a particular employee and you will not have to consider the team as a whole. Small businesses have not more than 50 employees, generating reports on the basis of every influence allows you to find the world in your business and will be able to work on it and improve your productivity.
How to export a payroll summary report in Excel?
Under the Report, choose the Excel drop down arrow
Then, choose Create New Worksheet, or Update Existing Worksheet
If you choose Update Existing Worksheet then select the Browse button for choosing the workbook
Choose the Advanced button which will open the Advanced Excel Options windows
Now clear the Space between columns checkbox
Choose Ok
Then select Export
You are going to deal with the accounting part of your business on your own then you will have to make sure that you are taking care of all the aspects of accounting. Many people think that when it comes to accounting and the only thing they have reduced to maintain the books and nothing else but this is not true at all. There are many other parts of accounting that you must deal with on an everyday basis and one such part of accounting is generating reports. If you have never generated a report from work on your accounting aspect of your business then this blog post is going to act as a guide for you.
When you start generating reports in your accounting software solutions then you will be able to get in those details about your financial status and you will be better aware about your financial health of a business. This means that if you are able to generate a post to accounting solutions then you will be able to make better decisions and do better forecasting and the chances of the business becoming successful will keep on increasing.
Reports generated through QuickBooks cloud hosting solution are very easy to read and you don't have to consult a professional accountant for getting in those details or insights about the financial health of your business while reading or analysing the reports generated through the accounting software. But just generating reports will be in not enough as you'll have to make sure that you are analysing the report and making the most of the reports generated to the accounting software by finding insights that otherwise might not have been possible.