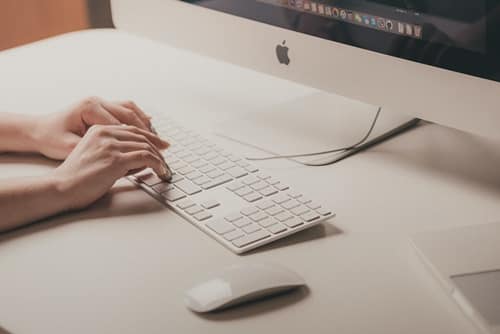 As you use your Mac for fun, work and as a storage device, it will naturally be cluttered over time. This will make it cumbersome to locate and find links, files, and applications. Moreover, it will bog down your machine and make it stressful to operate. You thus have to declutter your Mac on a regular basis to boost its performance. Now, this article will give you some easy tips on how to reduce clutter on your Mac.
Tidy up your desktop
Most people feel like the desktop is a convenient place to store the file. It feels more like a real desk! But the truth is, if you keep files on the desktop, before long, it will be messy and slow down your Mac. From time to time, take a look at your desktop and clear the icons of the programs that you do not use. Instead of storing individual files on the desktop, consider creating storage folders each for specific files. Moreover, you can upgrade to newer OS versions like the Big Sur or Catalina. Newer versions will enable you to develop Stacks on your desktop to store files based on their type. You can also opt for alternative storage of files like google drive instead of using your desktop.
Sort out your files
Go through the files in your Mac. Delete the files that you do not require, like the duplicate files. This should include all the photos that you do not need. As for the files that you do not use often, consider storing them in an external hard drive rather than in your Mac.
Use a cleaner App
A cleaner app can help you reduce the clutter on your Mac. The app is automated, and within a short time, it gets rid of all the junk like duplicate files, hidden items, and malware. This will boost the performance of your Mac hence increasing productivity. Clearing out the clutter using a cleaner app will save you the effort you would use to dig all the junk in your Mac. Check out this guide that explains more about choosing a mac cleaner app. Well, using this app will free up space in your Mac and help cut on the clutter build up. It will also help you avoid threats that can crash down your system.
Reduce trash downloads and empty trash
You will most often find the download folder filed with unnecessary files, some of which you downloaded unawares. Take a look at your download folder and delete all the unnecessary files like zip files and DMG images. Then, remember that files in the empty trash still take up storage space. Therefore, from time to time, empty your trash bin.
Delete old Bookmarks and RSS feeds
BookMarks and RSS feeds can clutter your Mac and take up storage unnecessarily. For instance, you may be getting updates you do not require from websites and blogs you follow. In this case, you need to go through your RSS Feeds and sort them out. Moreover, delete BookMarks for the web pages that you do not use often.
Optimize your storage space
MacOS enables you to optimize your storage. Click on your Apple menu, and then select About this Mac. Click on Storage, and here you will be able to see how much free space you have and how much space is occupied by different files. Click Manage to see the recommendation on how you can optimize your Mac's storage.
Wrap up
Every so often, you will need to reduce clutter on your Mac. It will not only make your Mac neat but also increase your storage space and boost the performance of your Mac. If you find manual decluttering cumbersome, then a cleaner app will be an excellent alternative.