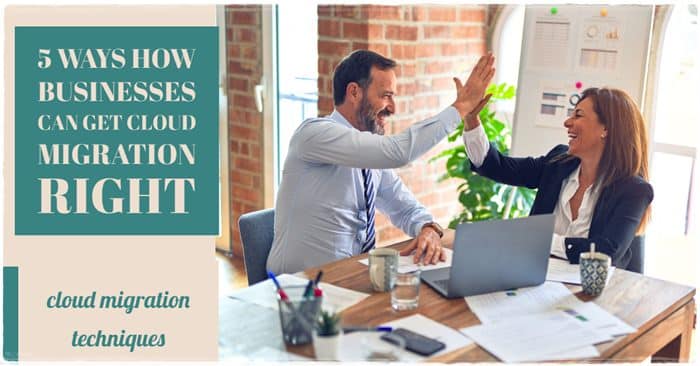 Migrating company data from one cloud to another isn't a simple task. From choosing the right migration platform to deciding what data and metadata to move, there are many intricacies involved. This is why it is essential to be informed in every step to ensure that you do not go wrong in any area.
If you are a business owner, manager, or decision-maker in your company, it's worth learning about these five ways how you can get cloud migration right.
1. Avoiding free migration tools
One of the major mistakes to avoid when planning cloud migration for your business or company is using a free migration tool or a platform. Similar to other types of free programs and web apps, free migration tools have limitations. First off, they cannot migrate terabytes or petabytes of company data. Second, they cannot migrate complex features or metadata that play a crucial role in maintaining workflow in the cloud.
As part of ensuring the best cloud migration result, it's best to go for a discreet and scalable migration platform like CloudFuze. Choosing such a migration tool will make it easier for businesses of all sizes to migrate terabytes/petabytes of data along with sharing permissions, timestamps, in-file comments, external and internal shares, and shared and embedded links.
2. Migrating terabytes/petabytes of company data in batches
If you are planning to move high-volume company data from mainstream cloud storage platforms to full-stack cloud suites e.g., from Google Drive to OneDrive for Business Within the Microsoft 365 suite, it's best to perform the migration in batches and not all at once.
Taking this approach will help you avoid the risk of transfer rate throttling set by cloud service providers, which, in turn, can delay the overall migration project. Also, migrating terabytes/petabytes of company data in batches will help simplify regular monitoring and reporting.
3. Migrating all the important metadata and features
And someone who is planning business cloud migration, you may already have researched and learn about the importance of migrating metadata, including sharing permissions, file/folder/user account hierarchy, internal and external shares, timestamps, and embedded links.
However, it's also important to migrate platform-specific features. For example, when migrating from Dropbox to OneDrive for Business, it's important to migrate Dropbox-specific features such as Dropbox Paper to relevant formats in Microsoft 365.
4. Updating incremental changes to the destination cloud
No business migration is complete without updating all the incremental changes from the source cloud to the destination cloud. This is especially true for companies that work with time-sensitive data. By updating all the incremental changes via delta migration, you can ensure complete migration of data.
Another benefit you get from updating incremental changes is that it becomes easier for your team to help the end-users (employees) rationalize and make sense of the data migrated to the destination cloud.
5. Deleting the entire data at the source cloud
After the completion of the entire migration, it's a must to delete the entire data at the source cloud if you are permanently leaving the source cloud. As part of ensuring the highest level of data safety, deleting the entire data at the source cloud will help you have peace of mind. Also, make sure to end the subscription plan of the source cloud to make sure that it does not renew and incur unnecessary expenses.