MMORPGs (Massively Multiplayer Online Role-Playing Games) let you experience an online world as a different type of person because you become your character as you play. This is an awesome thing, but when you're doing something you want to be the best at it.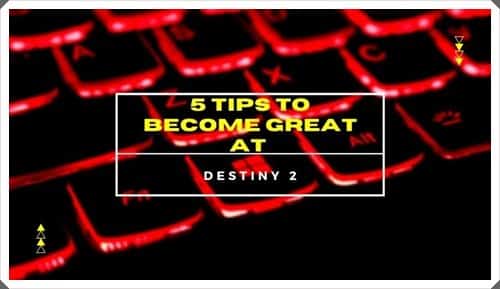 So, there's a game that's a tad more difficult than other games in its category, and it's Destiny 2. Because it can be somewhat confusing and difficult to play, we've decided to provide 5 tips on how to become the ultimate player in Destiny 2.
1. Choose Your Class
Like in any other game that lets you choose a class, the choice is quite important. Now, with Destiny 2, you should give all the classes a try because it's fun to experiment, and you never know what you're missing out on when you don't try.
Plus, all the classes are appropriate for any game content you can go through solo. So, if you're planning to play alone, no worries, pick any class. However, if you're planning team play, you should consider each class carefully:
Titan: This class is a great choice for people who want to solo through the game. Titans can take a lot of damage, and this makes them a perfect class when you're facing more challenging opponents. Because of the survivability, Titans are like tanks in groups.
Warlock: The class offers a possibility to play a support role for other players. While not as supportive as Titans, Warlocks are great because they can deal a lot of damage as well.
Hunter: Great at dodging, they're the class that can save the group in raids in Destiny 2. Most raids require you to grab a remote object, and the Hunter is great at moving fast to recover it.
2. Become Good at Leveling
This is a tricky part because the leveling in Destiny 2 is confusing for players that play the game and have played the game for a longer time. In the earlier versions of the game, the characters had a gear level and a power level of the character earned through XP.
Now, it's a little different because, in the Witch Queen patch, the leveling happens by acquiring different gear with different stats. The gear you equip sets your power level. This level is the overall strength of your character.
There are three different stages you need to reach. They're all called caps, and it's not difficult to get there, but they all work differently and take a different amount of time. You start at level 1350, and then you need to reach:
Level 1500: This is also called the Soft cap. The power level 1500 is reached when you go through most of the activities you find in the game. There's going to be soft loot that gets you to the level. Give Lost Sectors a try for faster leveling.
Level 1550: To reach the Hard cap in Destiny 2, you need to focus on different activities because regular campaign missions won't get you the same results. You won't level up with these, so you need to go on Strikes and play the Crucible. There are other Weekly Challenges you can complete.
Level 1560: The final cap is the Pinnacle cap which means that you're going to get Pinnacle gear. Although it's only 10 levels, it's quite slow at this point. Having the full Witch Queen raid completed can get you a huge advantage here.
3. Be Good at Reading Engrams
When we say that you need to be good at reading Engrams, we mean that you just need to understand the colors and their meaning. Knowing the colors when the Engram appears will let you prioritize what you want and what you don't need.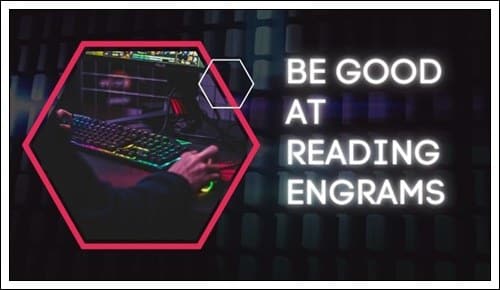 So, when you're looting, look for the rarest Engram. The most common ones are white Engrams, and that's why they're not worth your time. However, you have blue and purple ones which are rare and legendary.
There's also a possibility to get the yellow one which is the rarest one, and it comes with some unique perks. So, make sure you understand the meaning of the colors before you continue playing the game.
1. Go on Raids
As in most games of this type, the raids are the end content parts of the game. There are a lot of raids, and the rewards you get from these are different from all the other rewards in the game. The logical thing is that the difficulty of the raid will determine the reward.
The more difficult the raids are, the better the rewards. When you complete a raid on hard mode, you get exotic weapons. Also, you can get some things that make you look better, and this is just for fun.
2. Join or Form a Clan
The reason MMORPGs are fun, to begin with, is that they are played by real people across the globe. It's something that separates them from the RPGs you can play in single-player mode on your PC.
MMOs provide great opportunities because you can create a community online with real people playing the same game. Having a clan in Destiny 2 is a great thing because you can organize different missions and raids and just have great fun with each other.
Make sure you join a reliable clan, or if you have a few friends that are looking to play the game, just form a clan with them. Also, you can play the Crucible with teams. This is a great thing if you have three more friends playing the same game.
Conclusion
The leveling system is a bit tricky, but we're sure you'll understand it as soon as you start playing Destiny 2. Also, don't hesitate to try playing with each class, just make sure you choose one in the end.
Finally, once you go through all that grinding and max out your power level, you can finally enjoy the end game content and play the raids. The Witch Queen is almost here, and we hope that you'll have fun playing it.