While Macs are usually more secure than their Windows counterparts, that doesn't mean they are entirely vulnerable. In one study of over 2,200 college students, 71% either possess a Mac or they wish they did. Broadly, this is a huge preference over the alternative.
Why Mac OS over PC? All reasons point higher for Mac versus PC, and the only reason rated higher for PC was the price. Though the next generation of job seekers wants their tech to just work so that they can focus on their errands – they see Mac as more modern, reliable and intuitive and would like to continue to use it as they progress their careers. However, the extra security they get on MAC OS could mean they do not take as much care of their private data as they should, thus involuntarily putting themselves at risk.
Macs do have built-in security settings, but they are often not used properly – leaving users' data and privacy vulnerable to attacks. With that said, even turning on all of Apple's security features, it's not enough to keep it 100% secure against the latest malware.
Here are 5 Mac OS – hardening security tips to lock down your data and your MAC.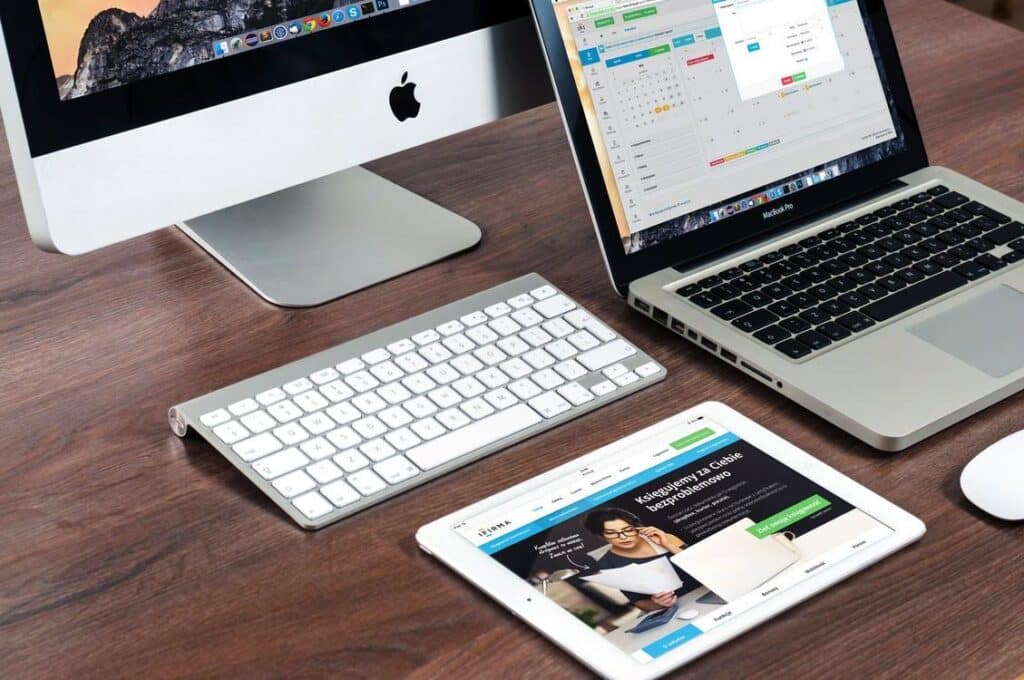 Tip one: Enhancing System Preferences 
System preferences is your new best friend, whether you like it or not. As you may know, Apple regularly releases security updates and is often quick and effective to install patches for modern threats. Indeed, modern threats require modern patches, especially if you want your data to be safe. Keeping your Mac's software updates is an imperative factor in your system's security, and not everyone checks System Preferences all the time for the new updates. If you aren't using a Mojave, then you should be considering Software Update more often.
And in case you are using a Mojave, you can set your Mac's latest updates to install automatically. Click on System Preferences> enter Software Update and check "Automatically keep my Mac up to date." If your Mac's software update isn't entirely marked, then go to the Advanced and ensure that all the boxes are selected, including the most important one "Install system data files and security updates".
Tip two: Install a VPN 
If you absolutely must go shopping online and you only have access to public Wi-Fi, such as a coffee shop, an airport, or some other location you're risking your data as you will never know who's sniffing the network, looking for passwords, names, credit card numbers and more. 
Protect everything with unlimited devices. Your phone, your TV, your spouse's computer: it's all safe.Download Surfshark VPN Available on Windows, Mac, Android, iOS, and more! 
Using a Mac VPN can disguise your original IP address, replacing it with an IP address in an entirely new location. In turn, this will prevent websites and hackers from tracing your exact location, mainlining your online anonymity.
Not only that, but a VPN can also encrypt your data, so even if someone could spy on you, they would not be able to see your online activity. Often outfitted with software which deletes browsing data temporarily, a good VPN program will keep each of your internet sessions individualized.
Tip three: Enable File Encryption 
Suppose your Mac is stolen, in that case, your data won't be safe when protected by an account password alone. New generation hackers and thieves can easily remove a Mac OS's hard drive – linking it to another computer through an IDE/SATA to USB cable. Then they can see all of your MAC's hard drive as if it were a plugged in DVD or USB drive. Modern hackers don't even require an account password to see your data – as they've already bypassed the computer X's file security.
Luckily, you can avoid a file breach altogether. How? By simply activating your Mac's FileVault tool, you can encrypt – and then decrypt – your computer's files linked with its profiles. Choose and set a strong password, encrypt the files and your good to get back to more important errands. This encryption will take place in the background; therefore, you won't be caught in with meddlesome processes. If your MAC happens to be stolen, the bandit won't be able to read its data unless they have the corresponding password.
Tip four: Use a Mac Antivirus (That Actually Works) 
You can find plenty of antiviruses out there, but a lot of them are not that effective at protecting against Mac OS-specific malware – let alone that modern hackers are explicitly targeting Macs with advanced malware.
Nearly 15 to 25% of Mac OS users rely on antivirus software- which means that 75 to 85% of Mac OS users leave their system at risk. Installing an antivirus will ensure your computer in-depth protection while browsing. Similar to a VPN, an antivirus software fortifies your system from the daily, monthly and yearly use of the internet—a proper antivirus software's ability to deflect malware, spyware and other malicious programs from your Mac.
There are several decent antivirus options available such as Kaspersky, Norton and Bitdefender, and each of them provides comprehensive protection while at the same time being compatible with Mac systems.
Tip five: Use Password Protection 
Are you taking necessary measures to keep all of your account passwords regularly updated to ensure they're secure? As we've previously mentioned, using a strong password to secure your Mac is essential. However, the complexity of your passwords does matter more than you'd think. Why? Because the more sophisticated and complex your passwords are, the tougher will be to crack. So make sure you choose a password that contains special characters and numbers to diversify its makeup.
At this stage, Mac users can rely on Password Assistant, a valuable Apple tool currently available on OS. This tool will assist you in creating strong and more difficult passwords, making it impossible for hackers to steal your Mac's data.
At the end of the day, your Mac OS's security is in your hands. If you plan on using an antivirus software or a VPN, it's always a smart move to check for future updates online – although your program provides automatic updates, itself.