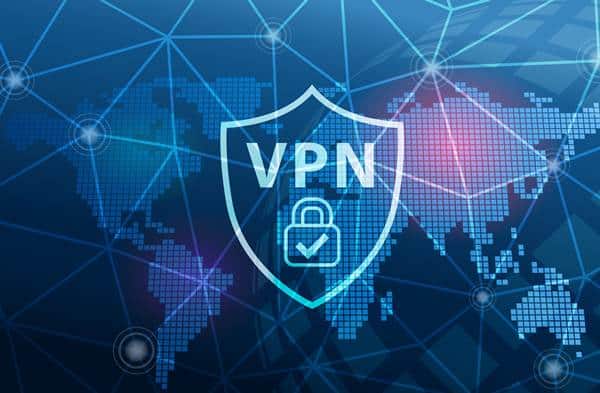 Apple does an extraordinary job of keeping all its devices secured, but Internet security can sometimes cause you trouble. As much as iPhones are protected and encrypted, your iPhone is still susceptible to some Internet threats.
With the expansion of the Internet, malwares are now common phenomena along with data phishing and hacking. Since you can't do without accessing the Internet, you need to secure your online activities and protect your individual privacy.
This is where the use of a VPN comes in handy. VPN is short for Virtual Private Networks. It is a system of programming that will secure your device and give you private access to the Internet.
Using VPN for your iPhone can give you the assurance of secured browsing experience. Visit http://securitygladiators.com/best-iphone-vpn/ to know more about the best VPNs for iPhones.
Here are five benefits of using VPN for your iPhone:
1.Provides WiFi Security
Even though the iPhone is generally secure, your Internet threat susceptibility increases the moment you connect to public WiFi. By connecting to a public WiFi, you make your data and traffic accessible by the network administrator or owner.
You can never be too sure of the reliability and safety of the sever especially in restaurants, hotels, public transports, etc. The scary part is that using unsecured public WiFi might expose your data and device to malware, viruses, data phishing, illegal eavesdropping, and spying.
Using a VPN for your iPhone will help you encrypt your Internet traffic and privacy data by making you trackless on the Internet. This will help protect and reduce your Internet threat susceptibility.
2.Gives Access To Geo-Specific Content
Site owners sometimes restrict or limit certain contents to particular locations. This means that people in locations outside the specified areas won't be able to access the restricted content.
Most times, the website or app you're trying to access would notify you that the content you want to access isn't available in your location. VPN can resolve that by removing the geo-locks or geo-blocks restricting your access to localized content.
It does this by masking your IP address to seem like that of the access-allowed locations. It can make your location seem different or even make your IP address invisible to the geo-locks altogether. For instance, a geo-specific content or app in India can be accessed by outsiders through the use of VPN.
3.Helps Bypass Network Restrictions
If you're familiar with using public networks like that of school, workplace, hotel, and the likes, you'd know they have some locks, such as firewalls, that restricts your Internet activities on them.
It might be that some websites were shut out or some applications blocked from your access by the network administrator. But with a VPN on your iPhone, you can bypass the restrictions and gain wider Internet reach.
By hiding your IP address, your iPhone's VPN will encrypt your traffic and also hide your Internet activity from the internal network system.
4.Helps Bypass Censorship
If you're in a country where some Internet content are restricted, censored, or even outrightly blocked, the use of VPNs can help you bypass this. Some countries block or restrict even popular apps or sites like Facebook or Twitter.
In fact, some blocked or restricted apps won't show up in your app store due to censorship. By using a VPN for your iPhone, you'll be able to bypass all censorship that would've restricted your activities on the Internet.
Every country has a different position on the use of VPN. But be careful not to get in trouble with the law, especially in countries where the use of VPN is either regulated or banned. These countries include China, Russia, Belarus, North Korea, to name a few.
5.Reduces The Risk Of Bandwidth Throttling
Your Internet service provider might decide to slow down your Internet speed if they noticed that you're using too much data or exceeding your data limit. Internet service providers are aware of your Internet traffic, whether you're downloading files, playing online games, watching movies, etc.
By using VPN for your device, you take away your Internet service provider's access to your Internet traffic and activities. They won't be able to regulate your bandwidth usage because they will no longer be aware of what you're doing. This gives you the full capacity to do whatever you want and use as much data without restrictions.
Conclusion
While iPhones are secured, it's never too much to have extra security. By using VPN for iPhone, you gain extra Internet security and access to geo-specific content. At the same time, you'll be saying goodbye to bandwidth throttling, web censorship, network restrictions, and Internet threats. Although these are an advantage, just be careful not to get in trouble with the law. While VPN may protect you from cybercrimes, it may be used to violate the law. This is a path you wouldn't to take.