Businesses in the modern day cannot function without information technology (IT). The majority of businesses rely on computer networks to handle routine tasks, safeguard confidential information, and maintain contact with their clients. The growing dependence on IT systems, however, has left businesses open to cyber attacks, making IT security a primary concern for organizations today.
According to forecasts, cybercrime will cost the world $10.5 trillion annually by 2025. This figure emphasizes the seriousness of cyber attacks and the enormous financial effect they can have on companies.
Data breaches, intellectual property theft, financial losses, and tarnished brand reputations are just some of the negative outcomes that can result from cyberattacks. Especially for small and medium-sized firms (SMEs), the effects of cybercrime can be catastrophic since they cannot typically recover from such an attack.
In order to maintain the security and safety of their IT systems, organizations must be proactive. In this post, we'll look at four practical approaches to improve IT security.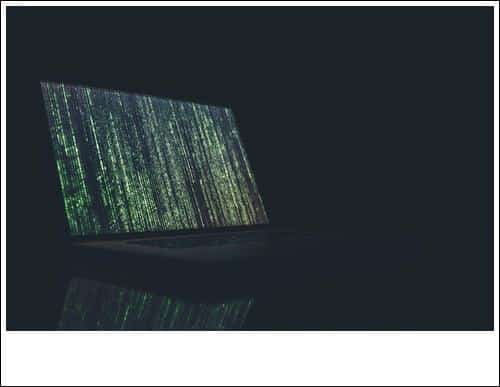 Choose a reputable data center
A data center is any physical space built for IT equipment that is used for computing, networking, and data storage. But maintaining an in-house data center takes a lot of time, hiring IT experts, and a large budget, which is why most businesses opt to run their operations from a third-party facility. And to protect your IT equipment and sensitive data, it is essential to find a reliable data center provider.
There are several things to think about while deciding on a data center. First and foremost, the data center's location is critical. For example, if your business is based in the United States, you'll need a US data center that isn't too far away from your main office to avoid having a sluggish connection.
Secondly, it's essential that the data center has the proper accreditations. Certifications like SSAE 16, SOC 2, and ISO 27001 show that the data center follows industry best practices for security and compliance.
Finally, it's important to think about the data center's security. Only authorized employees should have access to the data center, so the facility should have security cameras and guards.
Set up secure password procedures
When it comes to protecting sensitive data stored in computer networks, passwords are the first line of protection. Hence, strict password regulations are essential for network safety. The following elements contribute to a solid password policy:
Complexity. They should include capital, lowercase, numerals, and symbols. Its intricacy makes automated password cracking more difficult for attackers.
Length. Longer passwords are harder to crack. So your passwords should be at least 12 characters long.
Expiration date. Change passwords often to prevent attackers from using hacked credentials.
Regularly back up your data
There are several potential causes of data loss, including technology failure, human mistakes, and cyberattacks. So frequent backups are necessary for IT security and business continuity. You should always keep a backup of your data just in case anything happens to your primary copy.
It's important to think about how often you back up, where you store your backups, and how often you test them. The volume and frequency of data changes should dictate the frequency of backups. Information of greater importance should be backed up more regularly.
To protect backup data from being corrupted in the event of a catastrophe, the secondary storage facility should be located in a different region from the original data center. Backup storage on the cloud is a great option to consider. Lastly, it's important to verify that backups can always be restored successfully.
Educating workers on proper methods for maintaining cyber security
Computer security is severely compromised by in-house personnel. People can accidentally compromise IT systems by visiting phishing sites or falling for social engineering. Therefore, IT security needs to teach workers what are the best practices for IT safety.
IT security training should encompass password management, phishing, social engineering, and incident response. Workers need to learn how to make secure passwords and not reuse them across other sites.
Phishing awareness training should teach employees how to spot and handle phishing emails. Social engineering awareness training should include pretexting and baiting detection and response.
Finally, incident response training has to go through what to do in the event of a security issue, such as notifying the IT department and taking measures to lessen the incident's effect.
Final thoughts
The integrity of a company's IT infrastructure is essential to its continued success. There is a lot of damage that can come from cyberattacks, data breaches, and other internet threats. That's why preventative steps for securing IT infrastructure are so important. By implementing the strategies above, businesses can reduce the risk of cyberattacks, minimize data loss, and improve overall IT security